MAF Air Flow Sensor BMW E36 E39 E38 repl. 13621703275 13621707650 5WK9600Z
Beschreibung
Brand new and genuine LÖWE automobil® Air Flow Meter (MAF) with 3 years warranty.
Original numbers are for reference only
BMW:
1703275 / 1.703.275
BMW:
13621703275 / 13.62.1.703.275
VDO / Continental:
5WK9600Z / 5WK9600
It is highly recommended to replace the old air filter as well and changing it every 25,000 km. This increases the longevity of your air flow meter.
Mehr lesen
Description
BMW
3 (E36) 323 i, 328 i
3 Convertible (E36) 323 i, 328 i

3 Compact (E36) 323 ti



3 Coupe (E36) 323 i, 328 i
3 Touring (E36) 323 i, 328 i
5 (E39) 523 i, 528 i
7 (E38) 728 i,iL
Additional information
Weight

325 g

Package size:

14 × 14 × 14 cm

Connector type

Manufacturer

Condition

Delivery time
Das könnte Ihnen auch gefallen…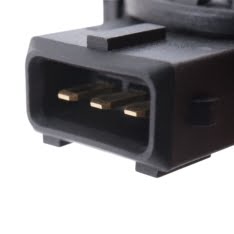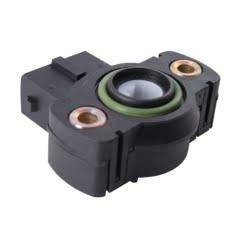 Throttle Body Position Sensor TPS for BMW E30 E32 E34 E36 E39 repl. 13631726591
BMW €27,00 price incl. VAT + In den Warenkorb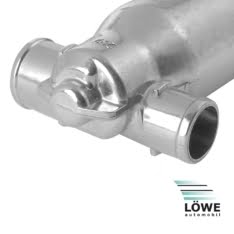 Idle Air Control Valve IAC fits BMW E36 E46 E39 E61 E66 repl. 0280140545 13411738545 13411738981
BMW €59,00 price incl. VAT + In den Warenkorb
Similar products
Teile:

BMW / X4 (F26) 05.2013 - 03.2018 / xDrive 30 d - 190 kW (04.2014 - 03.2018)
BMW / X4 (F26) 05.2013 - 03.2018 / xDrive 30 d - 204 kW (04.2014 - 03.2018)
BMW / X4 (F26) 05.2013 - 03.2018 / xDrive 30 d - 210 kW (04.2014 - 03.2018)
BMW / X4 (F26) 05.2013 - 03.2018 / xDrive 35 d - 230 kW (04.2014 - 03.2018)
BMW / X4 (F26) 05.2013 - 03.2018 / xDrive 30 d - 155 kW (04.2014 - 04.2018)
BMW / X4 (F26) 05.2013 - 03.2018 / xDrive 30 d - 183 kW (04.2015 - 03.2018)
BMW / X3 (F25) 09.2010 - 08.2017 / xDrive 30 d - 190 kW (04.2011 - 08.2017)
BMW / X3 (F25) 09.2010 - 08.2017 / xDrive 35 d - 230 kW (10.2011 - 08.2017)
BMW / 7 [F01, F02, F03, F04) 02.2008 - 12.2015 / 730 d - 180 kW (09.2008 - 06.2012)
BMW / 7 [F01, F02, F03, F04) 02.2008 - 12.2015 / 740 d - 225 kW (09.2009 - 06.2012)
BMW / 7 [F01, F02, F03, F04) 02.2008 - 12.2015 / 740 d - 230 kW (07.2012 - 06.2015)
BMW / 7 [F01, F02, F03, F04) 02.2008 - 12.2015 / 740 d xDrive - 230 kW (07.2012 - 06.2015)
BMW / 7 [F01, F02, F03, F04) 02.2008 - 12.2015 / 740 d xDrive - 225 kW (09.2010 - 12.2012)
BMW / 7 [F01, F02, F03, F04) 02.2008 - 12.2015 / 750 d xDrive - 280 kW (07.2012 - 12.2015)
BMW / 6 Gran Coupe [F06] 03.2012 - 10.2018 / 640 d xDrive - 230 kW (03.2013 - 10.2018)
BMW / 6 Gran Coupe [F06] 03.2012 - 10.2018 / 640 d - 230 kW (03.2012 - 10.2018)
BMW / 6 Coupe [F13] 07.2011 - 10.2017 / 640 d - 230 kW (09.2011 - 10.2017)
BMW / 6 Coupe [F13] 07.2011 - 10.2017 / 640 d xDrive - 230 kW (03.2012 - 10.2017)
BMW / 6 Convertible [F12] 12.2010 - 06.2018 / 640 d - 230 kW (09.2011 - 06.2018)
BMW / 6 Convertible [F12] 12.2010 - 06.2018 / 640 d xDrive - 230 kW (03.2012 - 06.2018)
BMW / 5 Touring [F11] 11.2009 - 02.2017 / 530 d - 190 kW (09.2011 - 02.2017)
BMW / 5 Touring [F11] 11.2009 - 02.2017 / 530 d xDrive - 190 kW (09.2011 - 02.2017)
BMW / 5 Touring [F11] 11.2009 - 02.2017 / 535 d - 220 kW (09.2010 - 08.2011)
BMW / 5 Touring [F11] 11.2009 - 02.2017 / 535 d - 230 kW (09.2011 - 02.2017)
BMW / 5 Touring [F11] 11.2009 - 02.2017 / 535 d xDrive - 230 kW (09.2011 - 02.2017)
BMW / 5 Touring [F11] 11.2009 - 02.2017 / M 550 d xDrive - 280 kW (03.2012 - 02.2017)
BMW / 5 Touring [F11] 11.2009 - 02.2017 / 530 d - 180 kW (06.2010 - 08.2011)
BMW / 5 Gran Turismo [F07] 01.2009 - 02.2017 / 530 d - 155 kW (09.2010 - 02.2017)
BMW / 5 Gran Turismo [F07] 01.2009 - 02.2017 / 530 d - 180 kW (08.2009 - 06.2012)
BMW / 5 Gran Turismo [F07] 01.2009 - 02.2017 / 530 d xDrive - 180 kW (06.2010 - 06.2012)
BMW / 5 Gran Turismo [F07] 01.2009 - 02.2017 / 535 d - 220 kW (03.2010 - 06.2012)
BMW / 5 Gran Turismo [F07] 01.2009 - 02.2017 / 535 d xDrive - 220 kW (03.2010 - 06.2012)
BMW / 5 [F10] 01.2009 - 10.2016 / 535 d - 220 kW (09.2010 - 08.2011)
BMW / 5 [F10] 01.2009 - 10.2016 / 535 d - 230 kW (09.2011 - 10.2016)
BMW / 5 [F10] 01.2009 - 10.2016 / 535 d xDrive - 230 kW (09.2011 - 10.2016)
BMW / 5 [F10] 01.2009 - 10.2016 / M 550 d xDrive - 280 kW (03.2012 - 10.2016)
BMW / 5 [F10] 01.2009 - 10.2016 / 525 d - 150 kW (03.2010 - 08.2011)
BMW / 5 [F10] 01.2009 - 10.2016 / 530 d - 150 kW (01.2010 - 08.2011)
BMW / 5 [F10] 01.2009 - 10.2016 / 530 d - 180 kW (01.2010 - 08.2011)
BMW / 5 [F10] 01.2009 - 10.2016 / 530 d - 190 kW (09.2011 - 10.2016)
BMW / 5 [F10] 01.2009 - 10.2016 / 530 d xDrive - 190 kW (03.2011 - 10.2016)
BMW / 4 Gran Coupe [F36] 03.2014 - / 430 d - 190 kW (07.2014 - )
BMW / 4 Gran Coupe [F36] 03.2014 - / 430 d - 210 kW (07.2014 - )
BMW / 4 Gran Coupe [F36] 03.2014 - / 430 d xDrive - 190 kW (07.2014 - )
BMW / 4 Gran Coupe [F36] 03.2014 - / 430 d xDrive - 210 kW (07.2014 - )
BMW / 4 Gran Coupe [F36] 03.2014 - / 435 d xDrive - 230 kW (07.2014 - )
BMW / 4 Coupe [F32, F82] 07.2013 - / 435 d - 230 kW (11.2013 - )
BMW / 4 Coupe [F32, F82] 07.2013 - / 430 d - 190 kW (11.2013 - )
BMW / 4 Coupe [F32, F82] 07.2013 - / 430 d - 210 kW (11.2013 - )
BMW / 4 Coupe [F32, F82] 07.2013 - / 430 d xDrive - 190 kW (03.2014 - )
BMW / 4 Coupe [F32, F82] 07.2013 - / 430 d xDrive - 210 kW (03.2014 - )
BMW / 4 Convertible [F33, F83] 10.2013 / 430 d - 190 kW (07.2014 - )
BMW / 4 Convertible [F33, F83] 10.2013 / 430 d - 210 kW (07.2014 - )
BMW / 4 Convertible [F33, F83] 10.2013 / 435 d xDrive - 230 kW (07.2014 - )
BMW / 3 Touring [F31] 07.2012 - 06.2019 / 330 d - 190 kW (07.2012 - 06.2019)
BMW / 3 Gran Tourismo [F34] 07.2012 - / 330 d xDrive - 190 kW (03.2014 - )
BMW / 3 Gran Tourismo [F34] 07.2012 - / 330 d xDrive - 210 kW (03.2014 - )
BMW / 3 Gran Tourismo [F34] 07.2012 - / 335 d xDrive - 230 kW (03.2014 - )
BMW / 3 Gran Tourismo [F34] 07.2012 - / 330 d - 190 kW (03.2014 -)
BMW / 3 Gran Tourismo [F34] 07.2012 - / 330 d - 210 kW (03.2014 - )
BMW / 3 [F30, F80] 03.2011 - 10.2018 / 330 d - 190 kW (07.2012 - 10.2018)
BMW / 3 [F30, F80] 03.2011 - 10.2018 / 330 d - 210 kW (07.2012 - 10.2018)
BMW / 3 [F30, F80] 03.2011 - 10.2018 / 330 d xDrive - 190 kW (03.2013 - 10.2018)
BMW / 3 [F30, F80] 03.2011 - 10.2018 / 330 d xDrive - 210 kW (03.2013 - 10.2018)
BMW / 3 [F30, F80] 03.2011 - 10.2018 / 335 d xDrive - 230 kW (07.2013 - 10.2018)
BMW / X6 [E71, E72] 06.2007 - 07.2014 / M 50 d - 280 kW (08.2011 - 06.2014)
BMW / X6 [E71, E72] 06.2007 - 07.2014 / xDrive 30 d – 155 kW (04.2010 - 07.2014)
BMW / X6 [E71, E72] 06.2007 - 07.2014 / xDrive 30 d – 173 kW (04.2008 - 03.2010)
BMW / X6 [E71, E72] 06.2007 - 07.2014 / xDrive 30 d – 180 kW (04.2010 - 07.2014)
BMW / X6 [E71, E72] 06.2007 - 07.2014 / xDrive 40 d - 225 kW (07.2009 - 06.2014)
BMW / X5 [E70] 02.2006 - 07.2013 / xDrive 30 d – 155 kW (10.2008 - 07.2013)
BMW / X5 [E70] 02.2006 - 07.2013 / M 50 d - 280 kW (08.2011 - 06.2013)
BMW / X5 [E70] 02.2006 - 07.2013 / xDrive 30 d – 173 kW (10.2008 - 03.2010)
BMW / X5 [E70] 02.2006 - 07.2013 / xDrive 40 d - 225 kW (09.2010 - 06.2013)
BMW / X5 [E70] 02.2006 - 07.2013 / xDrive 30 d – 180 kW (04.2010 - 07.2013)
BMW / 5 Touring [F11] 11.2009 - 02.2017
BMW / X4 (F26) 05.2013 - 03.2018
BMW / xDrive 30 d - 155 kW (04.2010 - 07.2014)


SKU:

93334150

Kategorie:

Make:

Weight:

75 g

Package size:

120 × 90 × 65 cm

Condition:

EAN Code: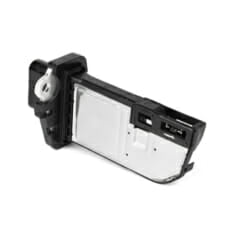 Air Flow Meter MAF fits BMW 330/335d 430/435d 525-M550d 640d 730-750d M50d
BMW €63,00 price incl. VAT + In den Warenkorb
HOT SALE