MAF Air Flow Sensor for Mercedes Sprinter S320 E320 repl. 0280217517
Beschreibung
Brand new and genuine LÖWE automobil® Air Flow Meter (MAF) with 3 years warranty.
Original numbers are for reference only
MERCEDES-BENZ:
0000940548 / 000.094.05.48
MERCEDES-BENZ:
A0000940548 / A.000.094.05.48
BOSCH:
0280217517 / 0.280.217.517
It is highly recommended to replace the old air filter as well and changing it every 25,000 km. This increases the longevity of your air flow meter.
Mehr lesen
Teile:

MERCEDES-BENZ / SPRINTER Dumptruck [905] 04.2001 - ... / 616 CDI (905.612, 905.622, 905.623) - 115 kW (04.2001 - ... )
MERCEDES-BENZ / SPRINTER 5-t [905] 04.2001 - 05.2006 / 616 CDI (905.612, 905.613, 905.622, 905.623) - 115 kW (04.2001 - 05.2006)
MERCEDES-BENZ / SPRINTER 4-t [904] 02.1995 - 05.2006 / 408 CDI - 60 kW (04.2000 - 05.2006)
MERCEDES-BENZ / SPRINTER 4-t [904] 02.1995 - 05.2006 / 411 CDI - 80 kW (04.2000 - 05.2006)
MERCEDES-BENZ / SPRINTER 4-t [904] 02.1995 - 05.2006 / 413 CDI - 95 kW (04.2000 - 05.2006)
MERCEDES-BENZ / SPRINTER 4-t [904] 02.1995 - 05.2006 / 416 CDI - 115 kW (04.2000 - 05.2006)
MERCEDES-BENZ / SPRINTER 3-t [903] 01.1995 - 05.2006 / 311 CDI - 80 kW (04.2000 - 05.2006)
MERCEDES-BENZ / SPRINTER 3-t [903] 01.1995 - 05.2006 / 313 CDI - 95 kW (04.2000 - 05.2006)
MERCEDES-BENZ / SPRINTER 3-t [903] 01.1995 - 05.2006 / 316 CDI - 115 kW (04.2000 - 05.2006)
MERCEDES-BENZ / SPRINTER 3-t [903] 01.1995 - 05.2006 / 308 CDI - 60 kW (04.2000 - 05.2006)
MERCEDES-BENZ / SPRINTER 2-t [901, 902] 01.1995 - 05.2006 / 211 CDI – 80 kW (04.2000 - 05.2006)
MERCEDES-BENZ / SPRINTER 2-t [901, 902] 01.1995 - 05.2006 / 208 CDI – 60 kW (04.2000 - 05.2006)
MERCEDES-BENZ / SPRINTER 2-t [901, 902] 01.1995 - 05.2006 / 213 CDI – 95 kW (04.2000 - 05.2006)
MERCEDES-BENZ / SPRINTER 2-t [901, 902] 01.1995 - 05.2006 / 216 CDI – 115 kW (04.2000 - 05.2006)
MERCEDES-BENZ / S-CLASS [W140] 02.1991 - 10.1998 / S 280 (140.028) - 142 kW (02.1993 - 10.1998)
MERCEDES-BENZ / S-CLASS [W140] 02.1991 - 10.1998 / 300 SE 2.8 (140.028) - 145 kW (01.1993 - 10.1998)
MERCEDES-BENZ / S-CLASS [W140] 02.1991 - 10.1998 / 300 SE, SEL/S320 (140.032, 140.033) - 170 kW (03.1991 - 10.1998)
MERCEDES-BENZ / SL [R129] 03.1989 - 09.2004 / 280 (129.058) - 142 kW (08.1993 - 10.2001)
MERCEDES-BENZ / SL [R129] 03.1989 - 09.2004 / 320 (129.063) – 170 kW (09.1993 - 10.2001)
MERCEDES-BENZ / C-CLASS Limousine [W202] 03.1993 - 05.2000 / C 280 (202.028) - 142 kW (05.1993 - 05.2000)
MERCEDES-BENZ / C-CLASS Limousine [W202] 03.1993 - 05.2000 / C 36 AMG (202.028) – 206 kW (05.1994 - 05.2000)


SKU:

9333517

Kategorie:

Make:

Weight:

330 g

Package size:

14 × 14 × 14 cm

Manufacturer:

Connector type:
Description
MERCEDES-BENZ
C 280, C 36 AMG (W202)
300 SE2.8, 300 SE, SEL/S320, S280 (W140)
SL 280, SL 320
Sprinter 616CDI
Sprinter 2-t 208CDI, 211CDI, 213CDI, 216CDI (901, 902)
Sprinter 3-t, 308CDI, 311CDI, 313CDI, 316CDI (903)
Sprinter 4t, 408CDI, 411CDI, 413CDI, 416CDI (904)
1 Month Money Back Guarantee

Additional information
Weight

330 g

Package size:

14 × 14 × 14 cm

Manufacturer

Connector type

Short Code

Condition

Delivery time

GTIN
Similar products
Teile:

MERCEDES-BENZ / S-CLASS [W222, V222, X222] 05.2013 - / S 300 BlueTEC Hybrid / h (222.004, 222.104) - 150 kW (02.2014 - 05.2017)
MERCEDES-BENZ / S-CLASS [W222, V222, X222] 05.2013 - / S 300 BlueTEC Hybrid / h (222.104) - 170 kW (02.2014 - 05.2017)
MERCEDES-BENZ / SPRINTER 3,5-t [907, 910] 02.2018 - ... / 314 CDI (910.631, 910.633) - 105 kW (02.2018 - )
MERCEDES-BENZ / SPRINTER 3,5-t [907, 910] 02.2018 - ... / 316 CDI RWD (907.631, 907.633, 907.635, 907.637) - 120 kW (02.2018 - )
MERCEDES-BENZ / SPRINTER 3,5-t [907, 910] 02.2018 - ... / 311 CDI (910.631, 910.633) - 84 kW (02.2018 - )
MERCEDES-BENZ / SPRINTER 3-t (910, 907) 02.2018 - / 211 CDI (910.121, 910.123) - 84 kW (02.2018 - )
MERCEDES-BENZ / SPRINTER 3-t (910, 907) 02.2018 - / 214 CDI (910.121, 910.123) - 105 kW (02.2018 - )
MERCEDES-BENZ / SPRINTER 5-t [907] 08.2018 - / 516 CDI (907.653, 907.655, 907.657) - 120 kW (02.2018 - )
MERCEDES-BENZ / SPRINTER 5-t [907] 08.2018 - / 511 CDI (907.153, 907.155, 907.253, 907.255)- 84 kW (02.2018 - )
MERCEDES-BENZ / SPRINTER 5-t [907] 08.2018 - / 514 CDI (907.153, 907.155, 907.253, 907.255) - 105 kW (02.2018 - )
MERCEDES-BENZ / SPRINTER 5-t [907] 08.2018 - / 516 CDI (907.153, 907.155, 907.253, 907.255) - 120 kW (02.2018 - )
MERCEDES-BENZ / SPRINTER 4-t [907, 910] 02.2018 - / 416 CDI RWD (907.643, 907.645, 907.647) - 120 kW (02.2018 -)
MERCEDES-BENZ / SPRINTER 4-t [907, 910] 02.2018 - / 414 CDI RWD (907.643, 907.645, 907.647) - 105 kW (02.2018 -)
MERCEDES-BENZ / SPRINTER 4-t [907, 910] 02.2018 - / 411 CDI (910.641, 910.643) - 84 kW (02.2018 - )
MERCEDES-BENZ / SPRINTER 4-t [907, 910] 02.2018 - / 414 CDI RWD (907.643, 907.645, 907.647) - 105 kW (02.2018 - )
MERCEDES-BENZ / SPRINTER 4-t [907, 910] 02.2018 - / 411 CDI RWD (907.141, 907.143...) - 84 kW (02.2018 - )
MERCEDES-BENZ / SPRINTER 4-t [907, 910] 02.2018 - / 411 CDI RWD (907.141, 907.143...) - 105 kW (02.2018 - )
MERCEDES-BENZ / SPRINTER 4-t [907, 910] 02.2018 - / 411 CDI RWD (907.141, 907.143...) - 120 kW (02.2018 - )
MERCEDES-BENZ / VITO [W447] 10.2014 - / 111 CDI / 111 BlueTEC (447.701, 447.703, 447.705) - 84 kW (10.2014- )
MERCEDES-BENZ / VITO [W447] 10.2014 - / 114 CDI / 114 BlueTEC (447.701, 447.703, 447.705) - 100 kW (10-2014 - )
MERCEDES-BENZ / VITO [W447] 10.2014 - / 116 CDI / 116 BlueTEC (447.701, 447.703, 447.705) - 120 kW (10.2014 - )
MERCEDES-BENZ / VITO [W447] 10.2014 - / 119 CDI / 119 BlueTEC (447.701, 447.703, 447.705) - 140 kW (10.2014 - )
MERCEDES-BENZ / VITO [W447] 10.2014 - / 114 CDI 4x4 (447.601, 447.603, 447.605) - 100 kW (10.2014 - )
MERCEDES-BENZ / VITO [W447] 10.2014 - / 114 CDI 4-matic (447.701, 447.703, 447.705) - 100 kW (10.2014 - )
MERCEDES-BENZ / VITO [W447] 10.2014 - / 116 CDI 4x4 (447.601, 447.603, 447.605) - 120 kW (07.2015 - )
MERCEDES-BENZ / VITO [W447] 10.2014 - / 116 CDI 4-matic (447.701, 447.703, 447.705) - 120 kW (07.2015 - )
MERCEDES-BENZ / VITO [W447] 10.2014 - / 109 CDI / 109 BlueTEC (447.701, 447.703, 447.705) - 65 kW (10.2014 - )
MERCEDES-BENZ / SPRINTER 5-t [906] 05.2016 - / 511 CDI (906.653, 906.655, 906.657) - 84 kW (05.2016 - )
MERCEDES-BENZ / SPRINTER 5-t [906] 05.2016 - / 514 CDI (906.653, 906.655, 906.657) - 105 kW (05.2016 - )
MERCEDES-BENZ / SPRINTER 5-t [906] 05.2016 - / 514 CDI 4x4 (906.653, 906.655, 906.657) - 105 kW (05.2016 - )
MERCEDES-BENZ / SPRINTER 5-t [906] 05.2016 - / 516 CDI 4x4 (906.153, 906.155, 906.255) - 120 kW (05.2011 -)
MERCEDES-BENZ / SPRINTER 5-t [906] 05.2016 - / 516 CDI (906.153, 906.155, 906.255) - 105 kW (05.2011 -)
MERCEDES-BENZ / V-CLASS [W447] 03.2014 - / V 200 CDI / d (447.811, 447.813, 447.815) - 100 kW (03.2014 - )
MERCEDES-BENZ / V-CLASS [W447] 03.2014 - / V 220 CDI / d (447.811, 447.813, 447.815) - 120 kW (03.2014 - )
MERCEDES-BENZ / V-CLASS [W447] 03.2014 - / V 250 BlueTEC / d (447.811, 447.813, 447.815) - 140 kW (03.2014 - )
MERCEDES-BENZ / GLA [X156] 12.2013 - / GLA 220 d (156.903) - 130 kW (07.2015 - )
MERCEDES-BENZ / GLA [X156] 12.2013 - / GLA 180 CDI / d (156.912) - 80 kW (07.2014 - )
MERCEDES-BENZ / GLA [X156] 12.2013 - / GLA 200 CDI / d (156.908) - 100 kW (12.2013 - )
MERCEDES-BENZ / GLA [X156] 12.2013 - / GLA 220 CDI / d (156.903) - 120 kW (12.2013 - )
MERCEDES-BENZ / GLE [W166] 04.2015 - 10.2018 / 250 d (166.006) - 150 kW (04.2015 - 10.2018)
MERCEDES-BENZ / M-CLASS [W166] 06.2011 - 12.2015 / ML 250 CDI / BlueTEC 4-matic (166.004, 166.003) - 150 kW (06.2011 - 12.2015)
MERCEDES-BENZ / SLK [R172] 01.2011 - / 250 CDI / d (172.403) - 150 kW (01.2012 - )
MERCEDES-BENZ / SLC [R172] 01.2016 - / 250 d (172.404) - 150 kW (01.2016 - 10.2017)
MERCEDES-BENZ / E-CLASS Convertible (A207) 01.2010 - 12.2016 / E 220 BlueTEC (207.401) - 130 kW (05.2014 - 12.2016)
MERCEDES-BENZ / E-CLASS Convertible (A207) 01.2010 - 12.2016 / E 220 CDI (207.402) - 120 kW (02.2010 - 12.2016)
MERCEDES-BENZ / E-CLASS Coupe (C207) 01.2009 - 12.2016 / E 220 BlueTEC (207.301) - 130 kW (05.2014 - 12.2016)
MERCEDES-BENZ / E-CLASS Coupe (C207) 01.2009 - 12.2016 / E 220 CDI (207.302) - 120 kW (02.2010 - 12.2014)
MERCEDES-BENZ / CLS Shooting Brake [X218] 10.2012 - 12.2017 / CLS 220 BlueTEC / d (218.901) - 130 kW (05.2014 - 12.2017)
MERCEDES-BENZ / CLS [C218] 01.2011 - 12.2017 / CLS 220 BlueTEC / d (218.301) - 130 kW (05.2014 - 12.2017)
MERCEDES-BENZ / CLA Shooting Brake [X117] 01.2015 - 03.2019 / CLA 220 d (117.903) - 125 kW (07.2018 - 03.2019)
MERCEDES-BENZ / CLA Shooting Brake [X117] 01.2015 - 03.2019 / CLA 180 d (117.912) - 80 kW (07.2015 - 05.2018)
MERCEDES-BENZ / CLA Shooting Brake [X117] 01.2015 - 03.2019 / CLA 200 CDI / d (117.908) - 100 kW (01.2015 - 03.2019)
MERCEDES-BENZ / CLA Shooting Brake [X117] 01.2015 - 03.2019 / CLA 220 CDI / d (117.903) - 120 kW (01.2015 - 03.2019)
MERCEDES-BENZ / CLA Shooting Brake [X117] 01.2015 - 03.2019 / CLA 220 CDI / d (117.903) - 130 kW (01.2015 - 03.2019)
MERCEDES-BENZ / CLA Coupe [C117] 01.2013 - 03.2019 / CLA 180 CDI / d (117.312) - 80 kW (10.2013 - 05.2018)
MERCEDES-BENZ / CLA Coupe [C117] 01.2013 - 03.2019 / CLA 200 CDI (117.301) - 100 kW (06.2013 - 08.2014)
MERCEDES-BENZ / CLA Coupe [C117] 01.2013 - 03.2019 / CLA 200 CDI / d (117.308) - 100 kW (07.2014 - 03.2019)
MERCEDES-BENZ / CLA Coupe [C117] 01.2013 - 03.2019 / CLA 220 CDI / d (117.303) - 120 kW (01.2013 - 03.2019)
MERCEDES-BENZ / CLA Coupe [C117] 01.2013 - 03.2019 / CLA 220 CDI / d (117.303) - 125kW (01.2013 - 03.2019)
MERCEDES-BENZ / CLA Coupe [C117] 01.2013 - 03.2019 / CLA 220 CDI / d (117.303) - 130 kW (09.2014 - 03.2019)
MERCEDES-BENZ / C-CLASS Convertible [A205] 06.2016 - / C 250 d (205.408) - 150 kW (06.2016 - 05.2018)
MERCEDES-BENZ / C-CLASS Convertible [A205] 06.2016 - / C 220 d (205.404) - 120 kW (06.2016 - 05.2018)
MERCEDES-BENZ / C-CLASS Convertible [A205] 06.2016 - / C 220 d (205.404) - 125kW (06.2016 - 05.2018)
MERCEDES-BENZ / C-CLASS Coupe [C205] 10.2015 - / C 220 d (205.304) - 120 kW (10.2015 - 05.2018)
MERCEDES-BENZ / C-CLASS Coupe [C205] 10.2015 - / C 220 d (205.304) - 125 kW (10.2015 - 05.2018)
MERCEDES-BENZ / C-CLASS Coupe [C205] 10.2015 - / C 250 d (205.308) - 150 kW ( 10.2015 - 05.2018)
MERCEDES-BENZ / C-CLASS T-Model [S205] 09.2014 - / C 220 BlueTEC / d (205.204) - 120 kW (09.2014 - 05.2018)
MERCEDES-BENZ / C-CLASS T-Model [S205] 09.2014 - / C 220 BlueTEC / d (205.204) - 125 kW (09.2014 - 05.2018)
MERCEDES-BENZ / C-CLASS Limousine [W205] 07.2013 - / C 220 BlueTEC / d (205.002, 205.004) - 125 kW (02.2014 - 05.2018)
MERCEDES-BENZ / C-CLASS Limousine [W205] 07.2013 - / C 220 BlueTEC / d (205.003) - 120 kW (03.2014 - 05.2016)
MERCEDES-BENZ / C-CLASS Limousine [W205] 07.2013 - / C 250 BlueTEC / d (205.008, 205.006) - 150 kW (02.2014 - 05.2018)
MERCEDES-BENZ / C-CLASS Limousine [W205] 07.2013 - / C 300 BlueTEC Hybrid / h (205.012) - 150 kW (05.2014 - 05.2018)
MERCEDES-BENZ / C-CLASS Limousine [W205] 07.2013 - / C 180 BlueTEC / d (205.036) - 85 kW (05.2014 - 05.2018)
MERCEDES-BENZ / C-CLASS Limousine [W205] 07.2013 - / C 200 d (205.007) - 100 kW (10.2015 - 05.2018)
MERCEDES-BENZ / A-CLASS [W176] 06.2012 - 05.2018 / A 180 CDI (176.000) - 80 kW (06.2012 - 10.2014)
MERCEDES-BENZ / A-CLASS [W176] 06.2012 - 05.2018 / A 200 CDI (176.001) - 100 kW (06.2012 - 10.2014)
MERCEDES-BENZ / A-CLASS [W176] 06.2012 - 05.2018 / A 220 CDI (176.003) - 120 kW (01.2014 - 05.2018)
MERCEDES-BENZ / A-CLASS [W176] 06.2012 - 05.2018 / A 220 CDI (176.003) - 125 kW (09.2012 - 05.2018)
MERCEDES-BENZ / A-CLASS [W176] 06.2012 - 05.2018 / A 220 d (176.003) - 130 kW (07.2015 - 05.2018)
MERCEDES-BENZ / SPRINTER 3-t [903] 01.1995 - 05.2006 / 211 CDI (906.711, 906.713) - 84 kW (04.2016 - )
MERCEDES-BENZ / SPRINTER 4,6-t [906] 06.2006 - / 416 CDI (906.653, 906.655, 906.657) - 120 kW (03.2009 - )
MERCEDES-BENZ / SPRINTER 4,6-t [906] 06.2006 - / 413 CDI (906.653, 906.655, 906.657) - 95 kW (06.2006 - 05.2016)
MERCEDES-BENZ / E-CLASS Limousine [W212] 01.2009 - 12.2016 / E 300 Hybrid / BlueTEC (212.098) - 150 kW (12.2011 - 12.2016)
MERCEDES-BENZ / E-CLASS Limousine [W212] 01.2009 - 12.2016 / E 220 BlueTEC (212.001) - 130 kW (05.2014 - 12.2015)
MERCEDES-BENZ / SPRINTER 3-t (906) (06.2006 - ) / 213 CDI (906.711, 906.713) - 95 kW (06.2006 - 05.2016)
MERCEDES-BENZ / SPRINTER 3-t (906) (06.2006 - ) / 214 CDI (906.711, 906.713) - 105 kW (04.2016 - )
MERCEDES-BENZ / SPRINTER 3-t (906) (06.2006 - ) / 216 CDI (906.711, 906.713) - 120 kW (06.2006 - )
MERCEDES-BENZ / SPRINTER 3-t (906) (06.2006 - ) / 211 CDI (906.611, 906.613) - 84 kW (04.2016 - )
MERCEDES-BENZ / SPRINTER 3-t (906) (06.2006 - ) / 214 CDI (906.611, 906.613) - 105 kW (04.2016 - )
MERCEDES-BENZ / SPRINTER 3,5-t [906] 06.2006 - … / 316 CDI (906.731, 906.733, 906.735) - 120 kW (08.2011 - )
MERCEDES-BENZ / SPRINTER 3,5-t [906] 06.2006 - … / 311 CDI (906.731, 906.733, 906.735) - 84 kW (05.2016 - )
MERCEDES-BENZ / SPRINTER 3,5-t [906] 06.2006 - … / 314 CDI (906.731, 906.733, 906.735) - 105 kW (05.2016 - )
MERCEDES-BENZ / B-CLASS (W246, W242) 10.2011 - 12.2018 / B 160 CDI / d (246.211) - 66 kW (05.2013 - 12.2018)
MERCEDES-BENZ / B-CLASS (W246, W242) 10.2011 - 12.2018 / B 180 CDI (246.200) - 80kW (11.2011 - 08.2014)
MERCEDES-BENZ / B-CLASS (W246, W242) 10.2011 - 12.2018 / B 200 CDI (246.201) - 100 kW (11.2011 - 08.2014)
MERCEDES-BENZ / SPRINTER 4-t [907, 910] 02.2018 -
MERCEDES-BENZ / VITO [W447] 10.2014 -


SKU:

93508101

Kategorie:

Make:

Weight:

230 g

Package size:

14 × 14 × 14 cm

Color:

Manufacturer: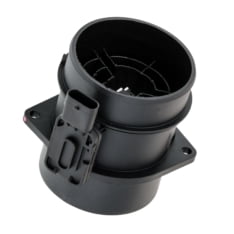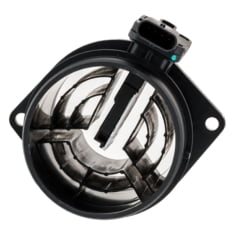 MAF Air Flow Sensor for Mercedes CDI BlueTec repl. 6450900048 5WK98101 6519050500
MERCEDES-BENZ €75,00 price incl. VAT + In den Warenkorb
HOT SALE